SEAL-KRETE Surface-Shell HP a polyurethane modified concrete overlay based on a 3-component polyurethane-concrete system with optional broadcast aggregate.
Developed as a durable, long-lasting, heavy-duty floor coating for industrial floors.
Installed at a finished thickness of 1/4–3/8" (6.35 mm–9.525 mm). The thickness is determined by the severity of expected traffic and by the service and cleaning temperatures.
SEAL-KRETE Surface-Shell floors are extremely hard and have physical properties that exceed those of typical concrete.
Benefits
Seamless and smooth surface
Resistance to chemicals and bacteria
Abrasion resistant
Withstands heavy traffic
UV-stable, With Poly-Shell 7000 topcoat
Anti-slip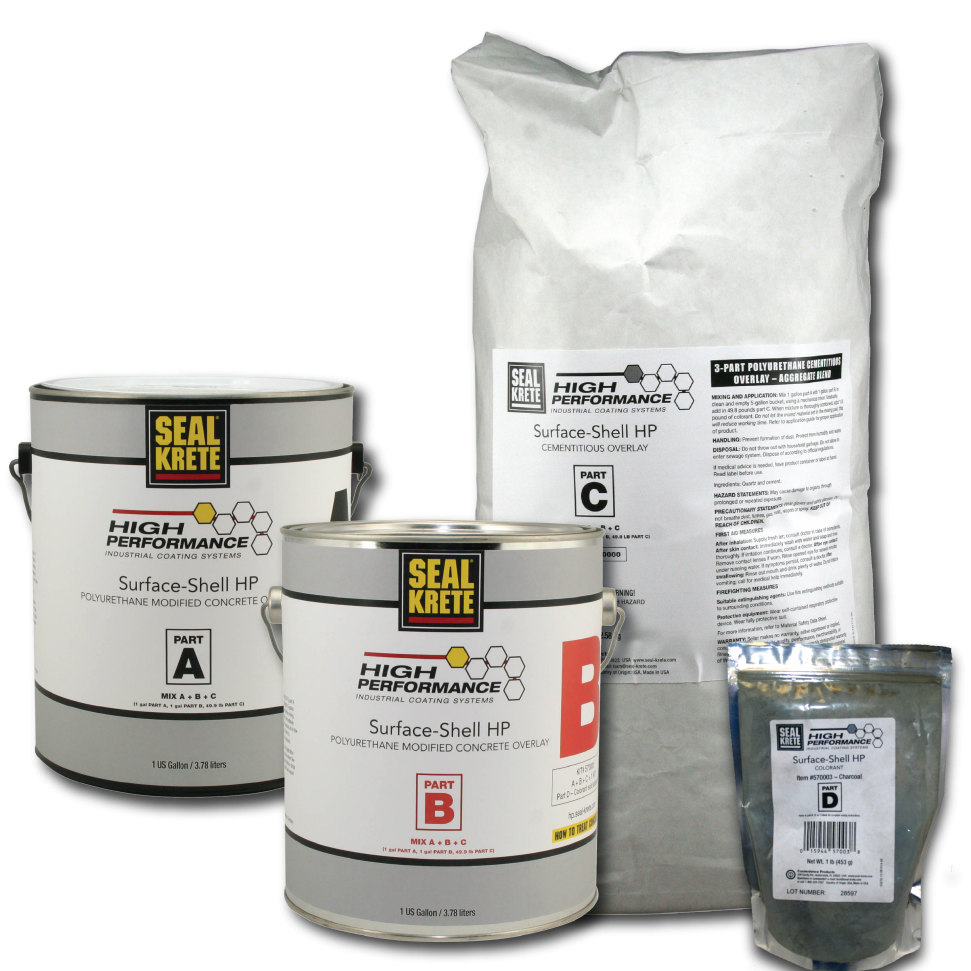 ✓ Even mix ratio
✓ Slip-resistant finish
✓ Integral color
✓ Thermal stability
✓ Low VOC
✓ Self-priming
✓ Extremely high bond strength
✓ Chemical resistant
✓ Can be applied to 7 day old concrete