Utilizing the latest development in Polyurea coating technology, Flex-Coat is the most durable quick return to service coating available
PRIMER & BASE COAT IN ONE!
SEAL-KRETE Flex-Coat is a two-component, 98% solids, VOC Compliant Polyurea that was developed as a primer/basecoat for a variety of coating systems. This coating provides exceptional adhesion to a large number of substrates and performs well in a wide range of temperatures and climate conditions. Extended working time makes it a great choice for both residential and commercial applications.
FEATURES AND BENEFITS
Extreme flexibility, high solids and low odor
Install between -20° to 120°F
Stays open longer to ensure consistent broadcast coverage
Cures in 2 - 4 hours • Ideal for quick return to service
Varying thickness (2 mil to 30 mil)
Works great with chip, quartz and solid color systems
Works on vertical and horizontal surfaces – wood, concrete and even tile
Available in Clear & 2 Pre-Mixed Colors and Custom Colors Armor Gray & Sahara Desert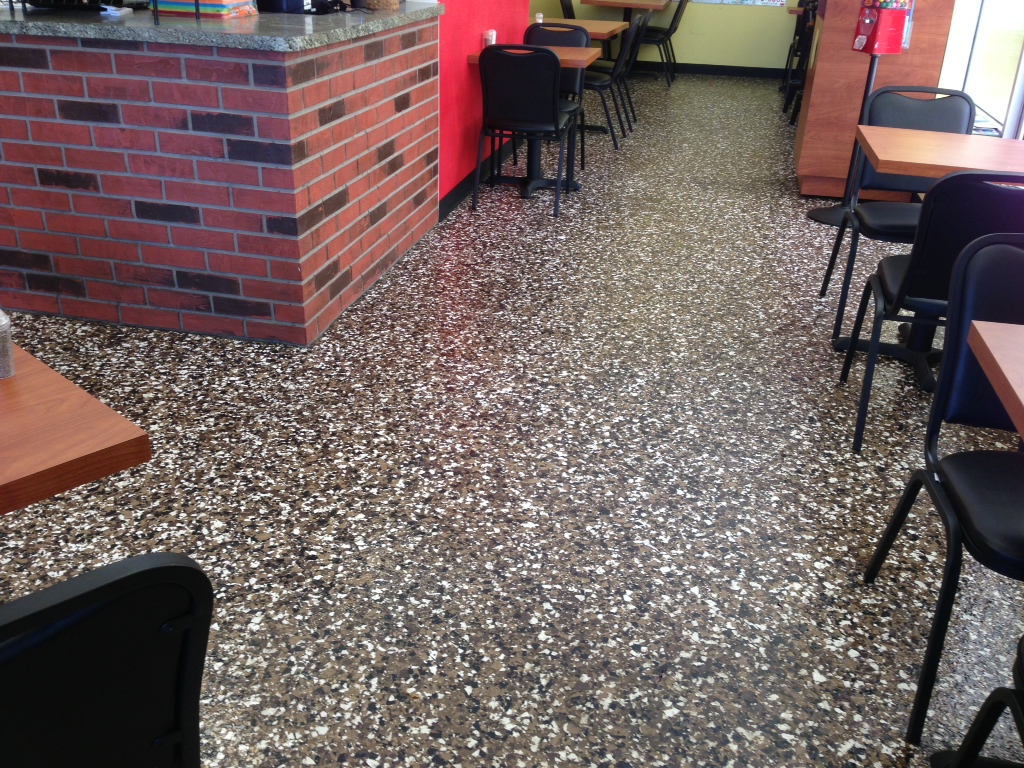 ✓ Restaurants, commercial kitchens
✓ Hospitals and care facilities
✓ Manufacturing plants, warehouses
✓ Showrooms
✓ Airplane hangers
✓ Stadiums, universities
✓ Residential garage floors, driveways, patios
✓ Kennels
✓ Commercial restrooms
✓ Shop floors